By Maxime Lagacé
Maxime is the founder and chief editor of WisdomQuotes. He has been collecting quotes since 2004. His goal? To help you develop a calm, powerful, and peaceful mind. Learn more about him on his about page.
The best quotes don't have many words.
Sometimes even one or two words.
They are:
punchy
easy to remember
packed with wisdom
That's why I've collected 171 of the best three word quotes for you.
Since 2004, I've been looking for the best quotes, and those are among the best I've found.
What are the topics?
Life, inspiration, motivation, happiness, attitude, peace, and more.
So sit back and relax.
And enjoy this list that will give you more inspiration than you need!
Let's begin!
Accept the moment
Act without expectation
Achieve your dreams
Action over words
Actually, I can
Adventure is calling
Always be faithful
Always be yourself
Appreciate the moment
Ask good questions
Be an inspiration
Be kind today
Be here now
Be the exception
Be the change
Believe in you
Believe you can
Bet on you
Break the routine
Build your dreams
But first, coffee
Buy fewer things
Calm. Peaceful. Powerful.
Calm, peaceful mind
Change is good
Clear your mind
Coffee o'clock
Courage, dear heart. C.S. Lewis
Create your path
Creating over consuming
Count your blessings
Dare to begin
Dare to try
Discipline is key
Do hard things
Do it now
Do things yourself
Do with love
Do with passion
Do your best
Don't give up
Dreams come true
Embrace the journey
Enjoy every moment
Enjoy every sandwich
Enjoy your life
Eventually, everything connects
Everything has beauty
Expectations kills happiness
Failure is necessary
Fall in love
Fearlessly be yourself
Feed your soul
Find your fire
Find your strength
Get funky now
Get shit done
Get out there
Get over it
Give to get
Got a dream?
Go for it
Good vibes only
Happiness is homemade
Have fun (seriously!)
Health. Love. Fun.
Health is life
Health is wealth
Help other people
Hope is strength
How are you?
Hugs help heal
I am enough
I am fabulous
I don't care
I don't mind
It goes on
Imagine. Believe. Achieve.
Just be yourself
Just do it
Just do you
Just stay calm
Keep it cool
Keep it light
Keep it simple
Keep moving forward
Kind. Human. Heart.
Knowledge is power
Learn from mistakes
Less is more
Let it be
Let it go
Let's be honest
Let's be friends
Let's be real
Let's go anywhere
Related: How to Find Inspiration in Your Daily Work Life (gameplan-a.com)
Life is beautiful
Life is good
Life is precious
Life is short
Listen. Learn. Grow.
Listening is underrated
Live. Laugh. Love.
Live for love
Live in color
Love each other
Love is free
Love the hustle
Love what happens
Make it count
Make it happen
Make it work
Make new friends
Make today amazing
Make yourself happy
Master your mind
Mind your things
Never give up
Never look back
Never lose hope
Never stop dreaming
Never stop exploring
No one cares
Only one life
Only this life
Own your magic
Pain is useful
Peace of mind
Peaceful and happy
Peaceful is powerful
Practice makes awesome
Process over results
Related: Motivation: The Scientific Guide on How to Get and Stay Motivated (jamesclear.com)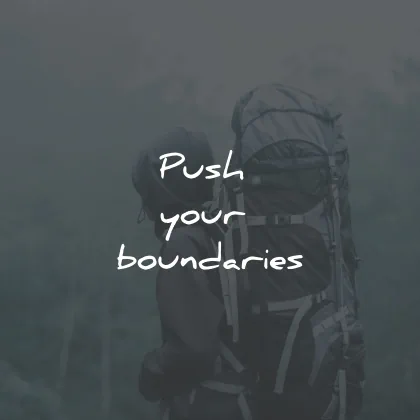 Push your boundaries
Radiate positive vibes
Rain will fall
Read more books
Real is beautiful
Real is rare
Remember to smile
Remember your why
Rest is wise
Save your money
See the good
Simplify your life
Slow is underrated
Smile. Sparkle. Shine.
Smile. It's free.
So very thankful
Start with courage
Take a roadtrip
Take it easy
Take the risk
Take your time
Think happy thoughts
Time heals everything
This will pass
Try doing good
Try something new
Try, try, try
Weird is rad
Whatever it takes
Winners never quit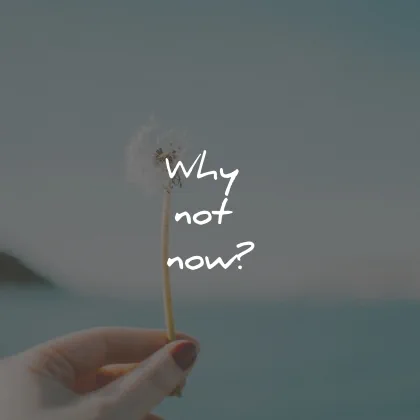 Why not now?
You absolutely can
You will succeed
You will win
You are beautiful
You are enough
You are loved
You are peaceful
You are whole
You got this
Young. Wild. Free.
Young and brave
Further Readings
I hope you enjoyed these inspiring three word quotes.
And remember: words are powerful. They can change your life.
If you like the quotes, please share them with a friend today!
What's your favorite three word quote? Which one would you add? Please tell us in the comment section below!
Pin this image!